| | | |
| --- | --- | --- |
| Previous | Area Navigation | Next |
Trojan war
Edit
This is the 2nd area of a players progression. This area introduces the first group, that the game will call "Legions". This area is the last are of the basic tutorial instructions for the new player. At this point, the majority of the players should have moved out of Argos and into Troy.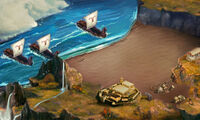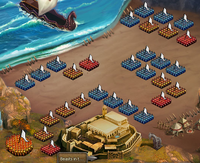 Noteable(s)
Edit
Groups
Elite
Vanguard Force
Left Flank Force
Main Force
Mercenary battle formations
Completion Reward
Edit
Ad blocker interference detected!
Wikia is a free-to-use site that makes money from advertising. We have a modified experience for viewers using ad blockers

Wikia is not accessible if you've made further modifications. Remove the custom ad blocker rule(s) and the page will load as expected.